I'm so excited to be part of the Young Adult Scavenger Hunt (YASH) yet again, where you can enter to win tons of books by your favorite authors. This bi-annual event was first organized by awesome author Colleen Houck as a way to give readers a chance to gain access to exclusive bonus material from their favorite authors…and a chance to win some awesome prizes! At this hunt, you not only get access to exclusive content from each author, you also get a clue for the hunt. Add up the clues, and you can enter for our prize–one lucky winner will receive one book from each author on the hunt in my team! I'm happy to be part of TEAM RED this time around: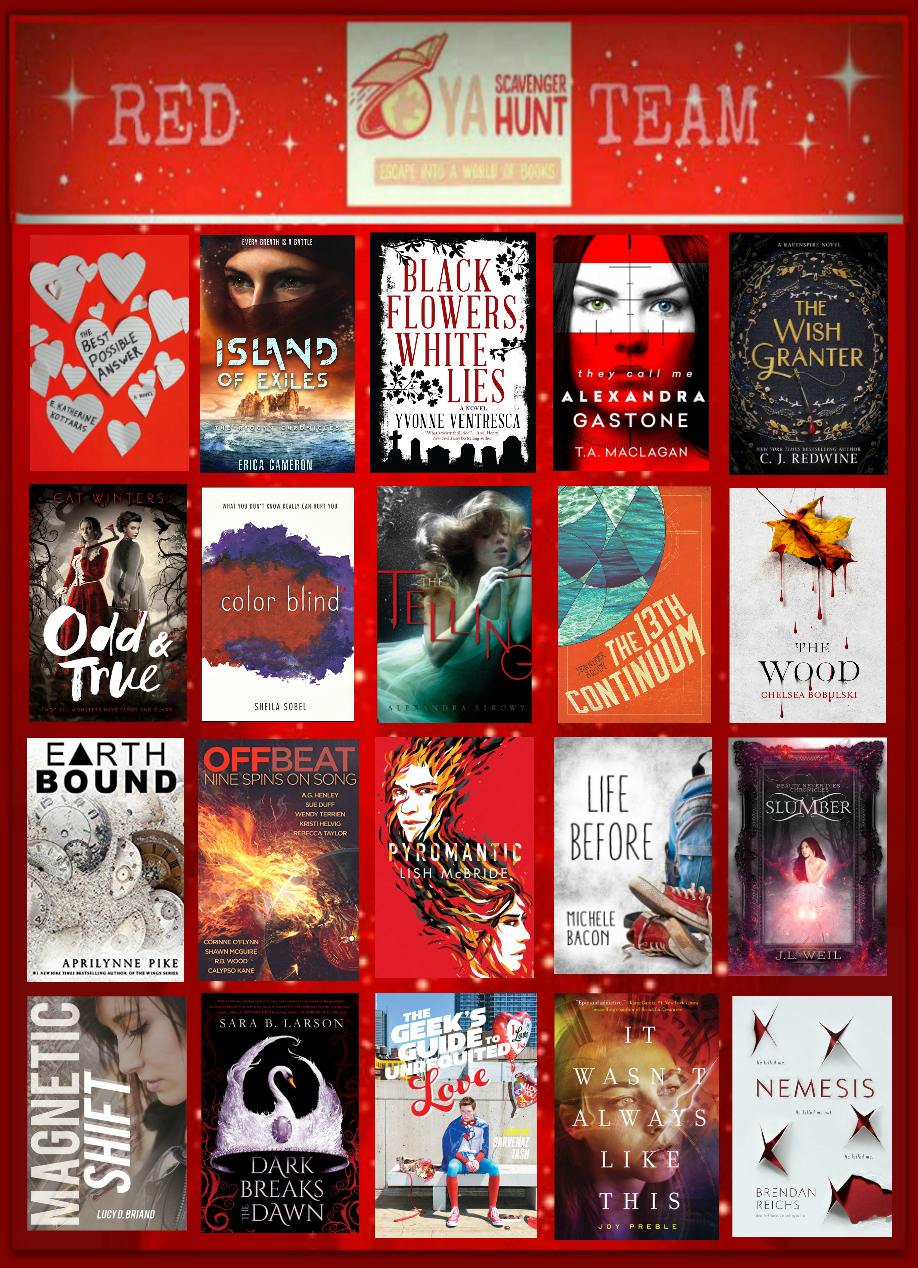 If you're new to the hunt or need a refresher, go to http://www.yash.rocks/ for all the info.
SCAVENGER HUNT PUZZLE
Directions:
 Below, you'll notice that I've hidden my favorite number. Collect the favorite numbers of all the authors on the
RED
team, and then add them up (don't worry, you can use a calculator!).
Rules: Open internationally, anyone below the age of 18 should have a parent or guardian's permission to enter. To be eligible for the grand prize, you must submit the completed entry form by SUNDAY APRIL 9th, at noon Pacific Time. Entries sent without the correct number or without contact information will not be considered.
After you read the bonus material below, don't forget to enter the extra giveaway at this blog stop where you can win a copy of the newest Wicked Ink Books anthology which just released April 3, 2017 (details below).
BONUS MATERIAL: 
I'm so excited to be hosting the uber-fabulous Aprilynne Pike on the hunt this year.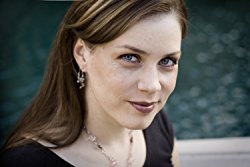 Aprilynne Pike is a critically acclaimed, #1 New York Times best-selling author of young adult fiction. At the age of twenty she received her BA in Creative Writing from Lewis-Clark State College in Lewiston, Idaho. When not writing, Aprilynne can usually be found running; she also enjoys singing, acting, reading, and working with pregnant moms as a childbirth educator and doula. Aprilynne lives in Arizona with her husband and their four children. Learn more about Aprilynne at http://www.aprilynnepike.com/.
Aprilynne's book for the hunt is Earthbound: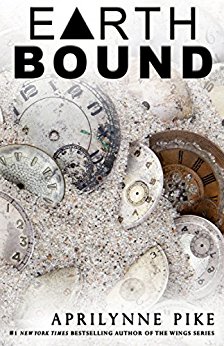 As the sole survivor of a plane crash that left her orphaned and injured, Tavia Michaels spends a lot of time in therapy. So when she starts seeing things nobody else can, it's easy to blame the road to recovery.
Unfortunately for Tavia—and soon, the rest of the world—her troubles have barely begun…
You can find Earthbound on Amazon, and Aprilynne's bonus material she sent me is a deleted scene:
I don't mean to steal it.
Well, obviously I mean to. It doesn't jump into my hands all by itself or anything—though certainly that wouldn't be the strangest thing that's happened to me in the last week.
But it wasn't my plan. I was going to find another way.
Then the woman who's silently sitting beside me stands and leaves her purse just sitting there. Maybe a foot away.
In my mind I tell myself I'm doing the right thing—that I'll return it.
Eventually.
But shame burns bright on my cheeks as I scoot over and tuck my arm around the purse. Hug it close to my hip like it's been mine all along. I wait ten seconds. Long enough for her to realize her mistake and turn around. But her nose is buried in her magazine.
My arm loops through the handles and I stand, pulling the purse against my chest and turning away from its rightful owner.
Walk, Tavia. But it's strangely difficult. Like strolling through thick molasses. I wait for the yelling, the pointing, the cell phones dialing 9-1-1. Part of me even expects an undercover cop to pull out a gun and point it at me.
But the truth is theft isn't that hard. No one notices. And if they do, they say nothing.
The end result is that it's four o'clock in the afternoon and I'm walking down the street, carrying someone else's purse. I feel utterly superficial telling myself that everything will be better if I can just get a clean hotel, but on some level it's true. I'll sleep better, I'll smell better, I'll look better, and maybe one night in a decent, fresh, soft bed will help me soften the haggard look in my eyes.
And I promise I'll put the purse in a box and mail it right back to her. As soon as I study her driver's license. Figure out how to make one of my own that will pass a hotel clerk's scrutiny.
And maybe a cop's too.
Two hours later I'm trembling as I stand in front of the registration desk at a simple Marriott hotel.
"I just need a current credit card and a driver's license," the woman chirps, her eyes never leaving the screen.
"I only have cash," I say nervously. "But I can pay in advance plus a deposit."
She hesitates, tap-tap-taps on her keyboard a few more times, then nods. "ID?"
I raise my hand and as I do, a plastic rectangle fills my palm and I glance at the clock.
Five minutes.
Sweat trickles down the back of the jacket that I'm wearing—despite the heat—to cover my welt-covered arms. The clerk takes my brand-new driver's license and sets it on a ledge over her keyboard and continues to tap.
I'm wearing my own face. I went back and forth on that, but figured the check-in process might take longer than five minutes and I can't refresh my disguise without drawing attention. Very, very bad attention. So, for a little while, I'll be myself.
And be terrified.
But then, it's hard to remember the last time I wasn't terrified.
She glances at the picture, looks up at me over the edge of her glasses—the picture, me, the picture, me. Then her eyebrows go up in what I hope is an expression of approval and she returns to her screen.
"One king-sized okay?"
Okay? I'm ready to jump up and down in glee. I nod silently.
She taps away and as I glance at the clock I feel the heat rise from my belly and creep up my neck. Three minutes. Perspiration is gathering in the hollow of my back and I have to force myself to breathe slower.
"That'll be $258.00 even plus the $100.00 deposit," she says with a slight inflection at the end that tells me she expects an argument about the high price.
I couldn't care less. I hand over four hundreds like it's nothing. And it may as well be.
Four minutes.
I get my change. My palms itch like mad and not from the bedbugs.
"Just sec, hon." The woman turns, searching for something or other and my heartbeat flies like hummingbird wings. My eyes remain fixed on my ID and I'm sure this is where everything goes wrong.
She's wrestling with a box, trying to break the tape that holds it closed. Finally she gets it open with a mutter of satisfaction and sets a box of shiny new key cards beside her monitor. "One or two?" she asks.
"Two," I reply with my last vestiges of fragile hope. One for him, one for me. Please gods, let it happen.
She scans the keys, tucks them into a little tri-fold packet and begins directing me to the elevator, listing the many conveniences of the hotel available to me. I resist the urge to snatch the keys away.
She proffers the tri-fold with one hand and her other brushes over the edge of her monitor in a smooth, practiced move. She looks down at her empty fingers, confused. "Did I give you your ID?"
I nod, having watched it dissolve into nothingness more than a full minute ago.
She doesn't pause. Doesn't sense my lie. She's just happy to have done her job correctly. So with a lipstick smile she sends me off to the fifth floor.
I don't have a home anymore—today this is my home. Maybe tomorrow I'll be somewhere else.
I lean back against the elevator wall and for the small amount of time it will take to reach the fifth floor, I close my eyes and let myself miss him. I don't do that very often—it would be too easy to get lost in the hurricane of mourning, and never escape.
But for a few moments, I wish . . .
And then the elevator dings.
As soon as I get into the room I pull out one of the plastic bags that lines the trash can and strip off my clothes. I look longingly at my favorite jeans for about two seconds before I catch sight of the reddened bumps on my arms.
I stuff them inside. Everything right down to my underwear. I'm never wearing those clothes again. I grab another bag and shove the first bag in there, tie it shut, and then set the whole parcel outside my door.
This one thing is not my problem anymore. Someone else can deal with it.
An hour later I emerge from a scalding bath and pull on a brand new pair of yoga capris and a T-shirt from the shopping bag I carried in with me. A not-exposed-to-bedbugs plastic bag.
I'll go shopping for real tomorrow.
I'm feeling a little better. Having clean hair helps. And I came up with a new idea while I was soaking. I've always said I do my best thinking in the bathtub.
One more shot. If it doesn't work I'm back to the land of hopelessness—but not yet.
I have to blink away tears of relief as I pull back the soft comforter and sink down onto clean, white sheets. My life is a nightmare, but maybe, for the next few hours, I can escape into a real dream.
Cool scene, right? Deleted scenes excite me so much that I could eat 11 Cadbury Eggs all at once.
BONUS CONTEST:
Now enter to win a copy of OFF BEAT: Nine Spins on Song in which nine authors (including yours truly) penned speculative fiction short stories inspired by a song. To enter is simple: leave a comment below this post and make sure your email is in there in case you win + 5 bonus entries if you subscribe to my newsletter (right side of this page) and leave the name you used to subscribe in your comment (if it's different than your comment name). My song for the anthology was inspired by Imagine Dragons and you can check out my story inspiration bonus material on fellow RED TEAM member Michele Bacon's blog: http://www.michelebacon.com/blog.)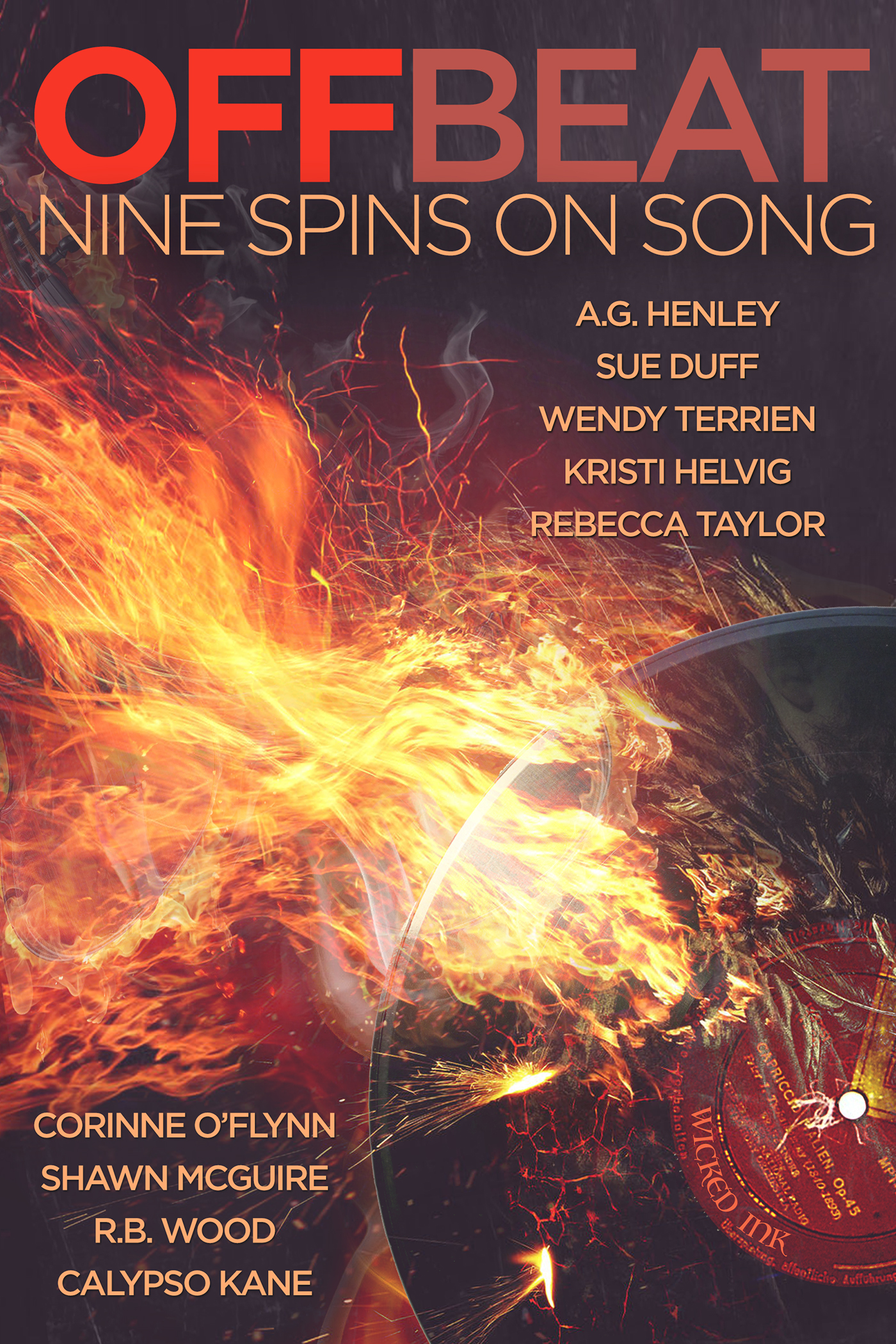 CONTINUE THE HUNT:
Last but definitely not least: don't forget to head to the next stop on the hunt, which happens to be my awesome fellow YA Valentine, the lovely Sara B. Larson! Good hunting!