Like sci-fi and fantasy?
If you'll have some down time over the holidays and love a good book to read, but want to do it on a budget, you can now grab 64 FREE (yes, free) sci-fi/fantasy novels, novellas, and short stories in the November Art of the Arcane giveaway here: http://bit.ly/NovAotAAuthor11 You just click on each story you want and download it free, though the site organizer is awesome and welcomes any donations if you are so inclined!
One of the short stories available in the above giveaway is my short story, Wingless, which leads into my upcoming urban fantasy novel, The Wing Collector, about a teenage half-human/half-faerie who sees a pair of faerie wings on eBay and realizes her kind aren't only being oppressed–they're being hunted.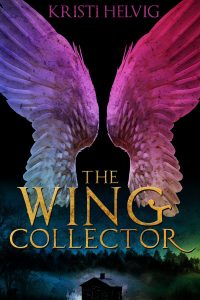 I now have final edits from my editor, so I'm looking for a few good readers (hint: YOU) to read an Advanced Copy Review (ARC) of the novel before it's out in the world. I would send you the novel at the end of December, and the only requirement would be that you would read it within one month and then write an honest review of it on Amazon, etc. If interested, just reply to this email or email me at kristi (at) kristihelvig.com and I'll add you to my Readers of Awesomeness.
Hope you all enjoy some great down time with family, shopping or football (if those are your things), and turkey or Tofurky (is that still a thing?) Happy Thanksgiving to all! 🙂 Kristi