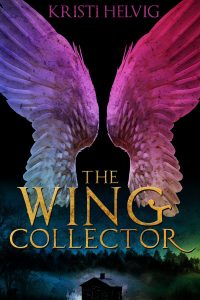 I'm beyond excited to announce that today is the release day for THE WING COLLECTOR!
When a pair of faerie wings fetch big bucks online, 17-yo Lila Kincade realizes her kind aren't just oppressed; they're hunted. Due to prejudice and hostility by humans, half-human/half-faerie Lila lives in a world where faeries are required to bind their wings in order to look like everyone else. As faerie corpses pile up around her, Lila realizes she is the prime target and must race to save herself—and all faeries—from extinction.
You can grab your copy of THE WING COLLECTOR on Amazon here (and the paperback version will be coming soon!) Also, for the next 3 days only, you can get the prequel, WINGLESS, free on Amazon. I hope you enjoy it!
To celebrate, I'm giving away this gorgeous fairy figurine and a $50 Amazon gift card. There are multiple ways to get entries and no purchase is required to win. Good luck:
a Rafflecopter giveaway